Vincent Tremeau is a photographer based in Dakar, Senegal. His work focuses on raising awareness around humanistic issues across the globe. His ongoing series of portraits – One Day, I Will, asks displaced girls living in refugee camps a single question: "What do you want to be when you grow up?" The result shows us why we should make women's empowerment a priority and promote young girls education.
The beginning
The photo series documents what we hear about too less: the hopes and aspirations of girls, trapped in crises. Although the stories are a reflection of their daily experiences, their hopes and aspirations – those stories also make you think a little bit.
Back in 2014, photographer Vincent Tremeau was creating a story about internally displaced people in the Central African Republic. The country had been devastated by a civil war that started two years earlier and had not only cost thousands of lives, but also displaced a quarter of the country's population. During this time he met the young girls he would later ask to take the leading role in his photo series.
As a way to play a game, the photographer asked each child between six and eighteen years old to build a costume designed after their chosen profession. With the help of accessories and props of what they could find in their immediate surroundings, the girls featured in the pictures have dressed up to show and explain who they want to be when they grow up. To clarify the process, Vincent Tremeau told BuzzFeed.News:
"I remember a girl who started crying as she told me her story. So I began to think of how I could tell the stories of these children in a way that would focus on possibilities for their future rather than trauma of the past and daily survival. I came up with an assignment for these children: Find or make a costume that will represent what you want to be when you grow up, and I will take a portrait of you in it. At that time, I had no idea whether this would work, but it would at least be fun." […]

Vincent Tremeau interviewed by BuzzFeed.News.
---
---
By capturing these young girls' dreams, ambitions and goals for the future from his travels, Tremeau has created a powerful series covering a very diverse range of portraits. Presented by the United Nations Office for the Coordination of Humanitarian Affairs, there is a special exhibition of Tremeau's work at this year's Photoville festival in New York City. Go see it, if you feel like it!
Tremeau shared his experience in meeting and photographing these incredible young girls with BuzzFeed.News:
" […] The originality of what the children came up with amazed me, especially because they were able to express so much with practically nothing. I became curious about what results I would get elsewhere. So I started replicating this idea while on assignment in other countries affected by a crisis. In Democratic Republic of Congo, in Niger, in Iraq, and so on. As of today, 20 nationalities are represented in the One Day, I Will project. The children's choices reflect their everyday experience: who they saw around them, what their parents did, who had directly influenced their lives. Many are pragmatic, some more aspirational."

Vincent Tremeau interviewed by BuzzFeed.News.
Future dreams
As a result, the answers to that single question range between doctor, teacher, soldier and many more. Let's dive into some portraits:
Lorand Hadaya, 13, from Syria, wants to be a break dancer.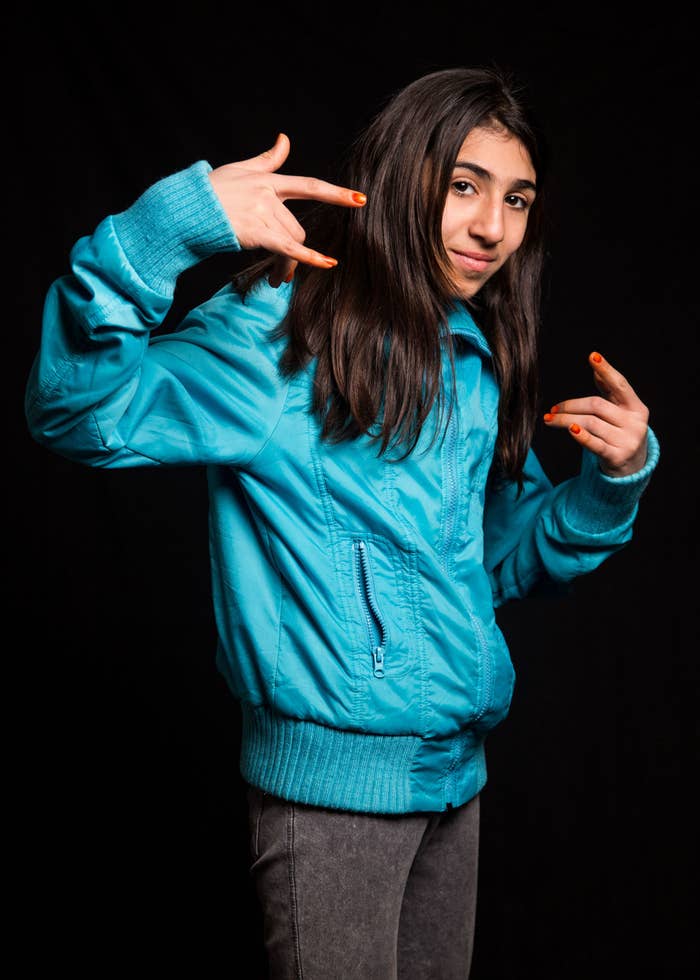 Halaz Khaled Ibrahim, 14, from Syria, wants to be a lawyer.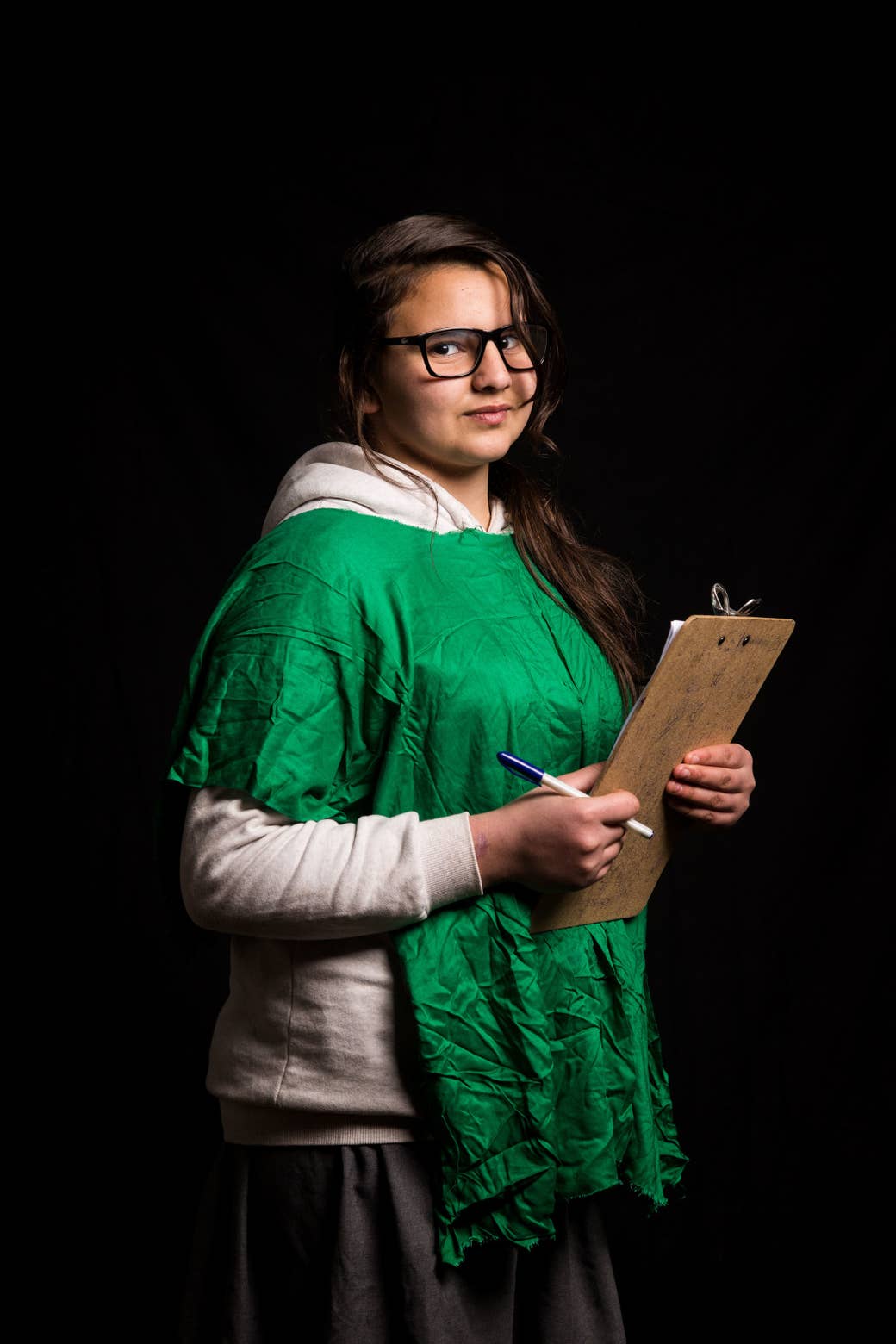 Zuha Yunis, 10, from Iraq, wants to be an artist.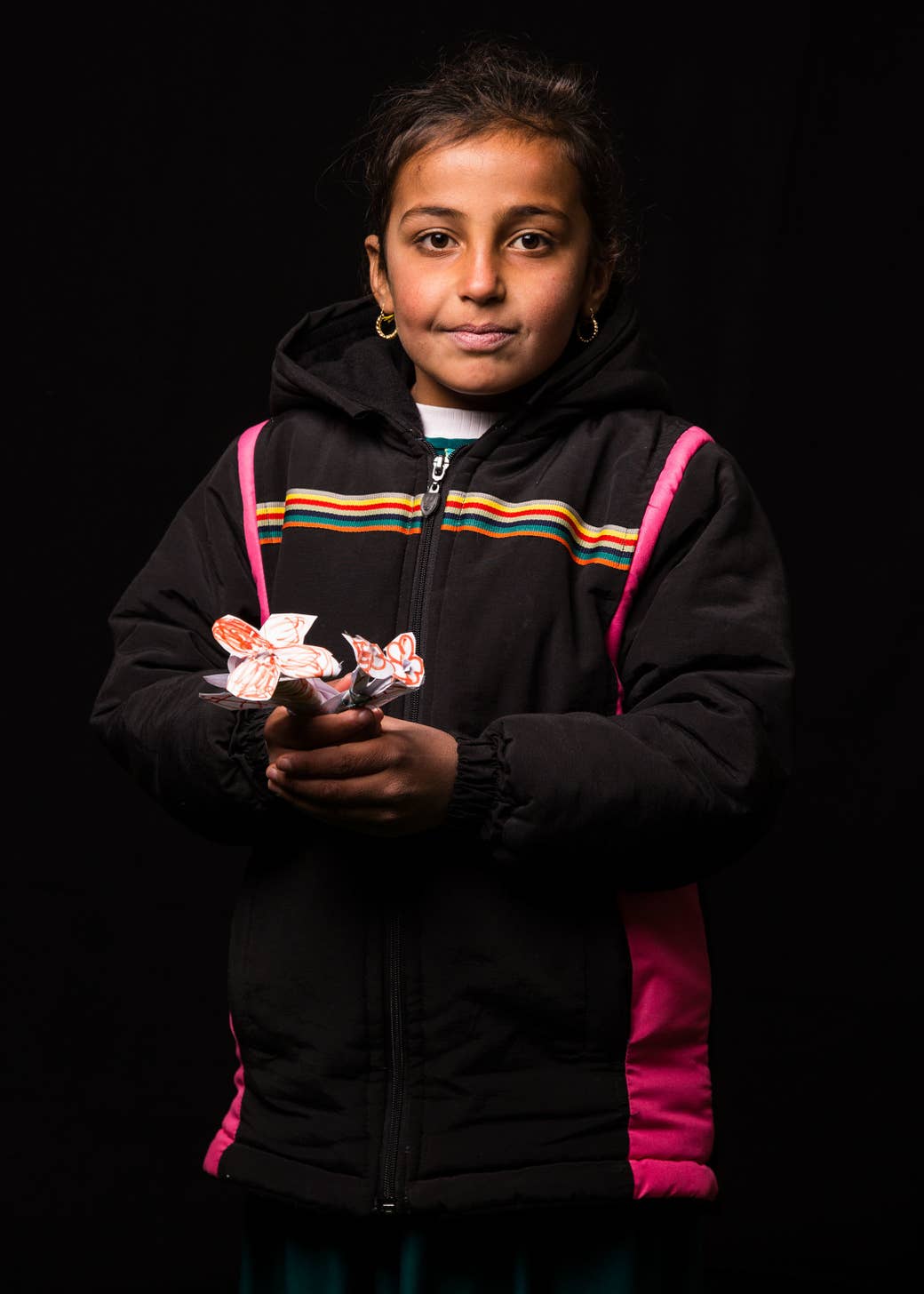 Dina Khalid, 11, from Mosul, Iraq, wants to be an engineer.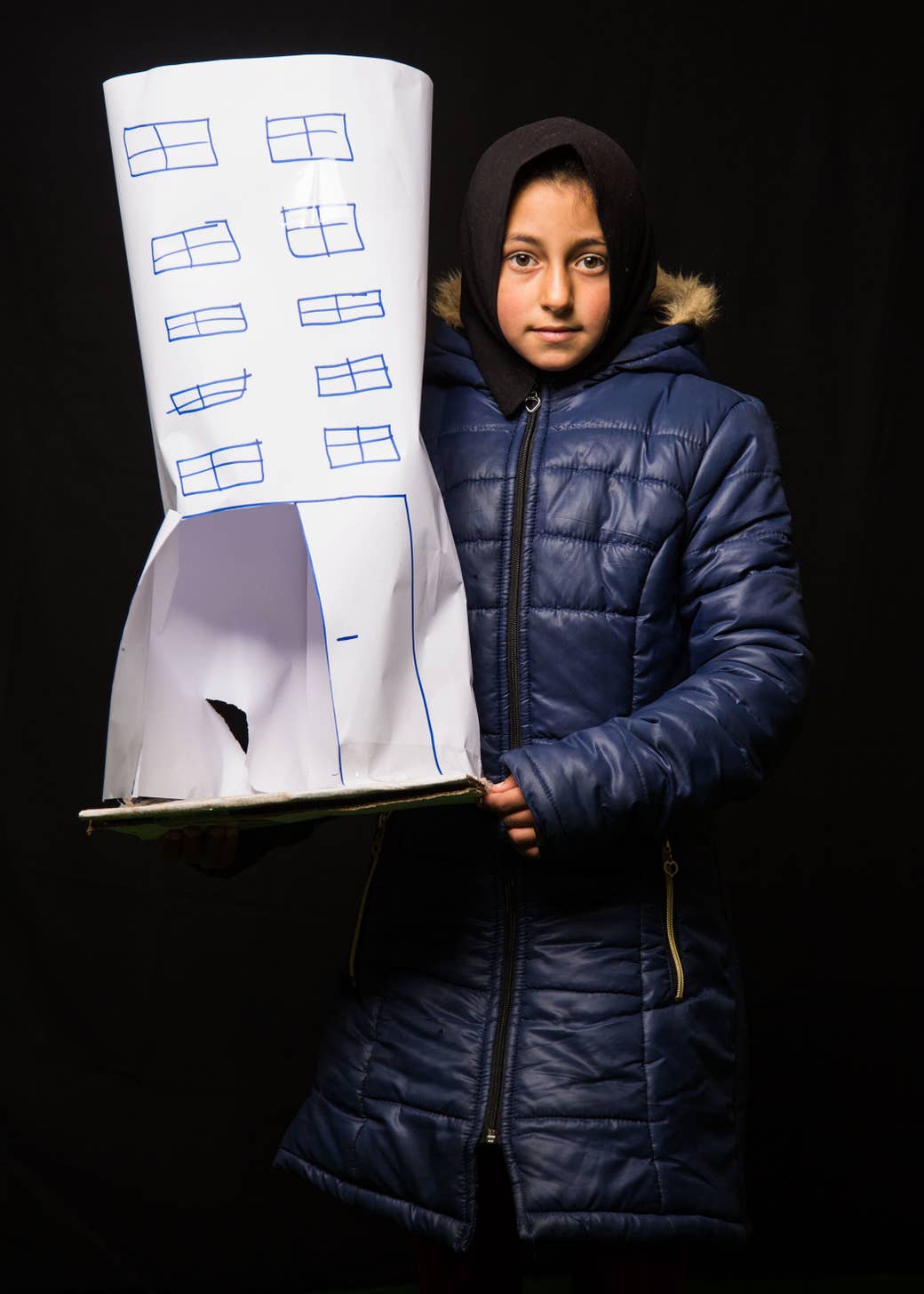 Habiba, 13, from Nigeria, wants to be a journalist.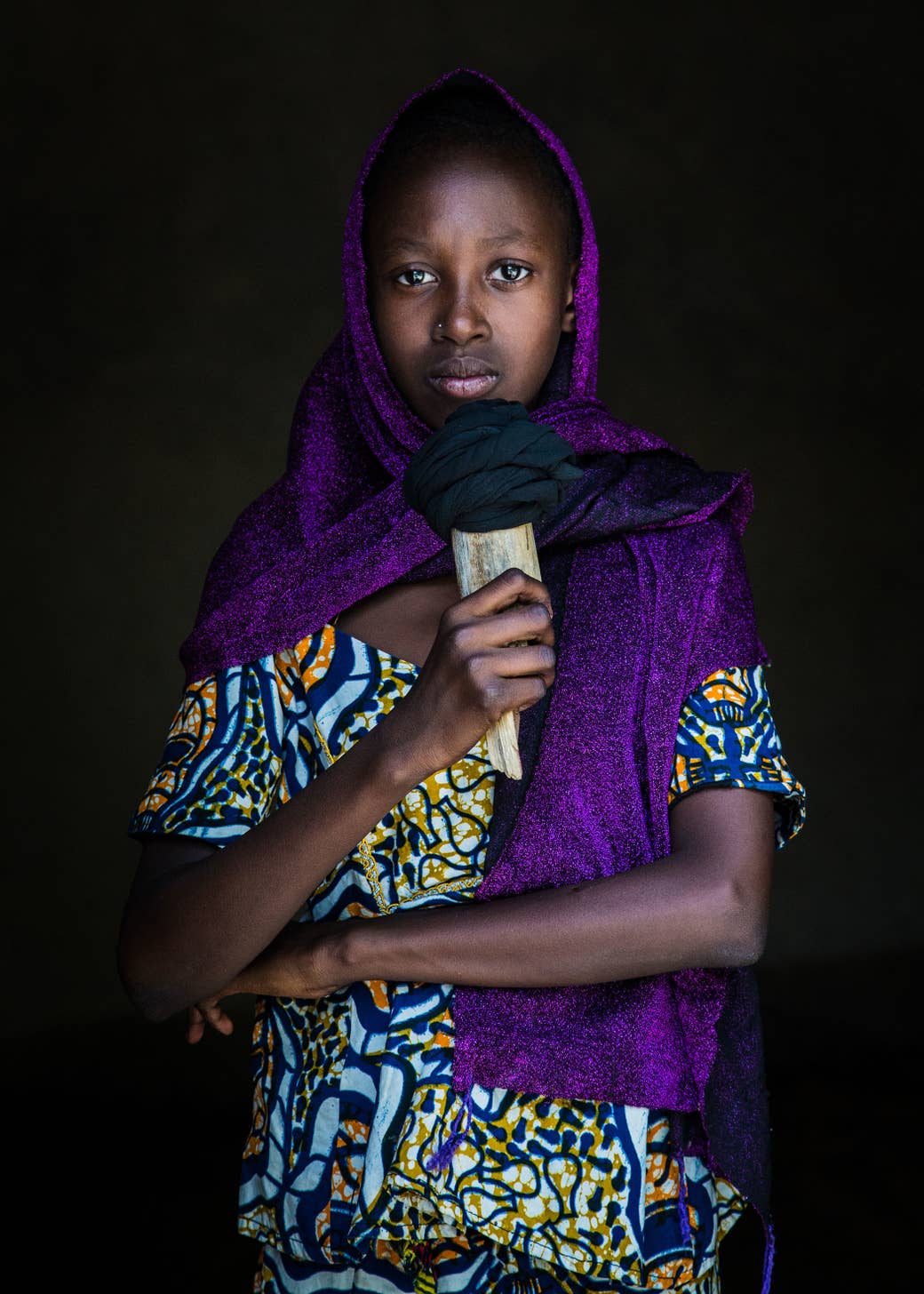 Ahlam Fardous, 12, from Iraq, wants to be a dentist.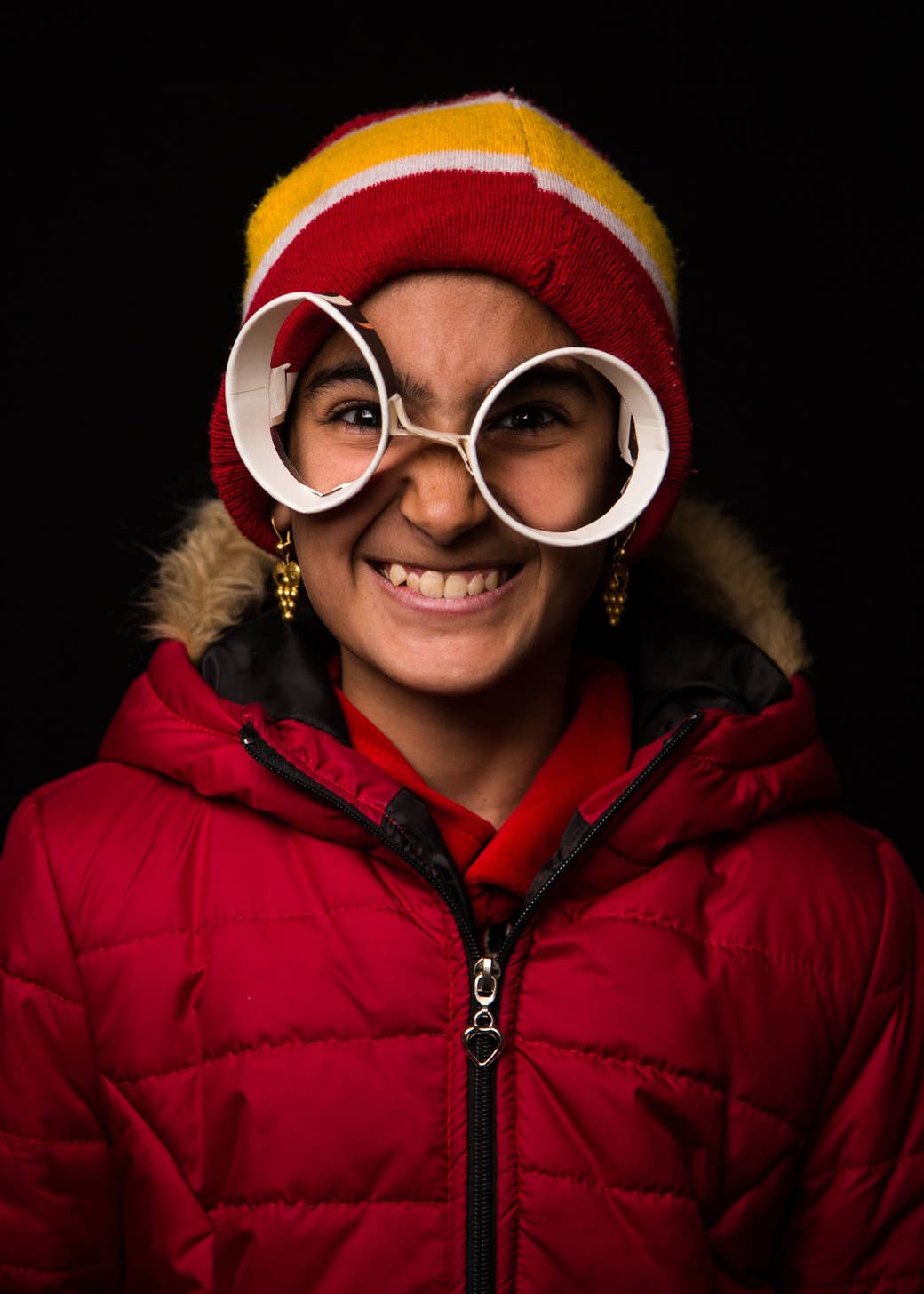 Otpika Pandey, 18, from Nepal, wants to be an accountant.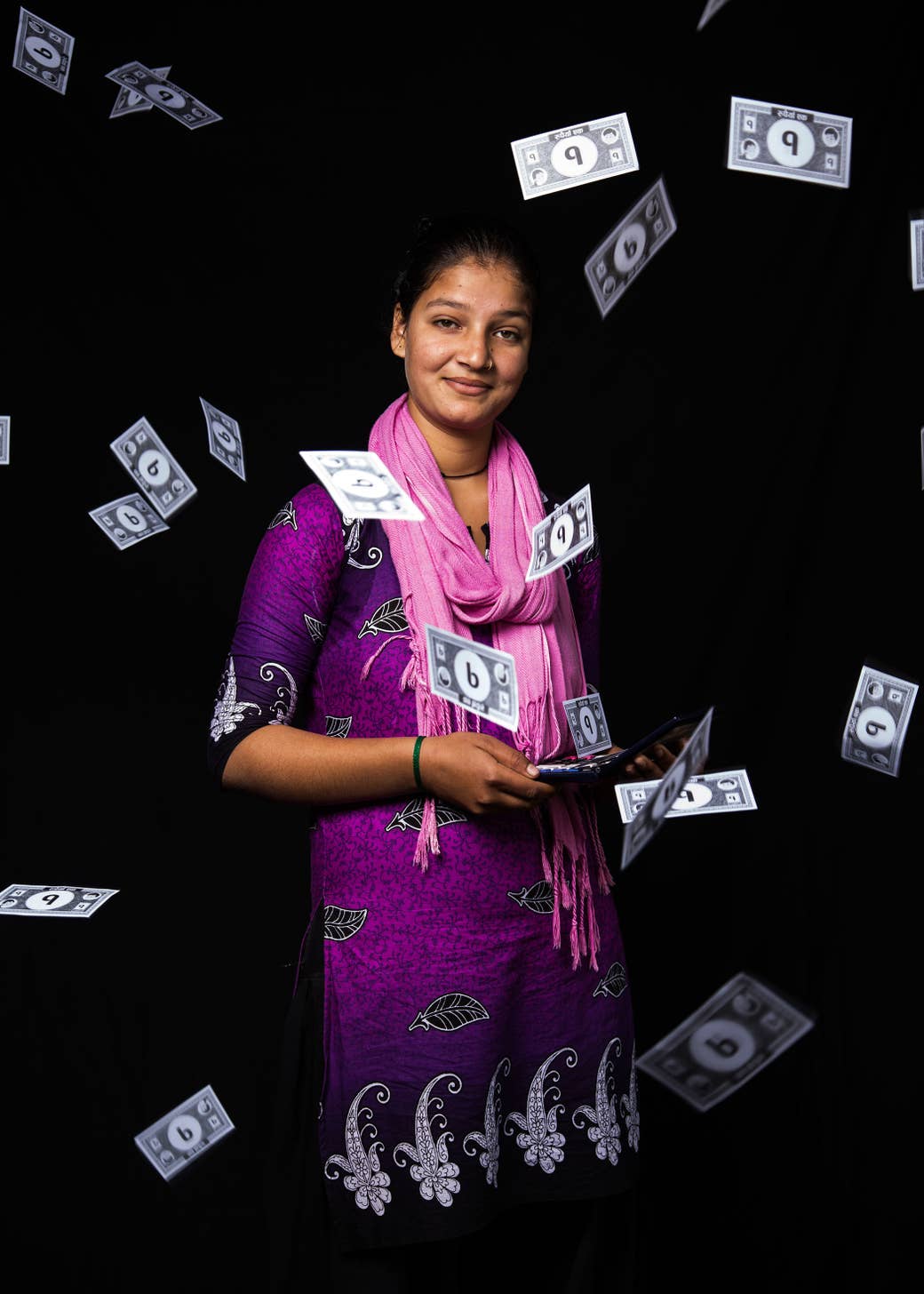 Sarita Tharu, 16, from Bankaffa, Nepal, wants to be a civil engineer.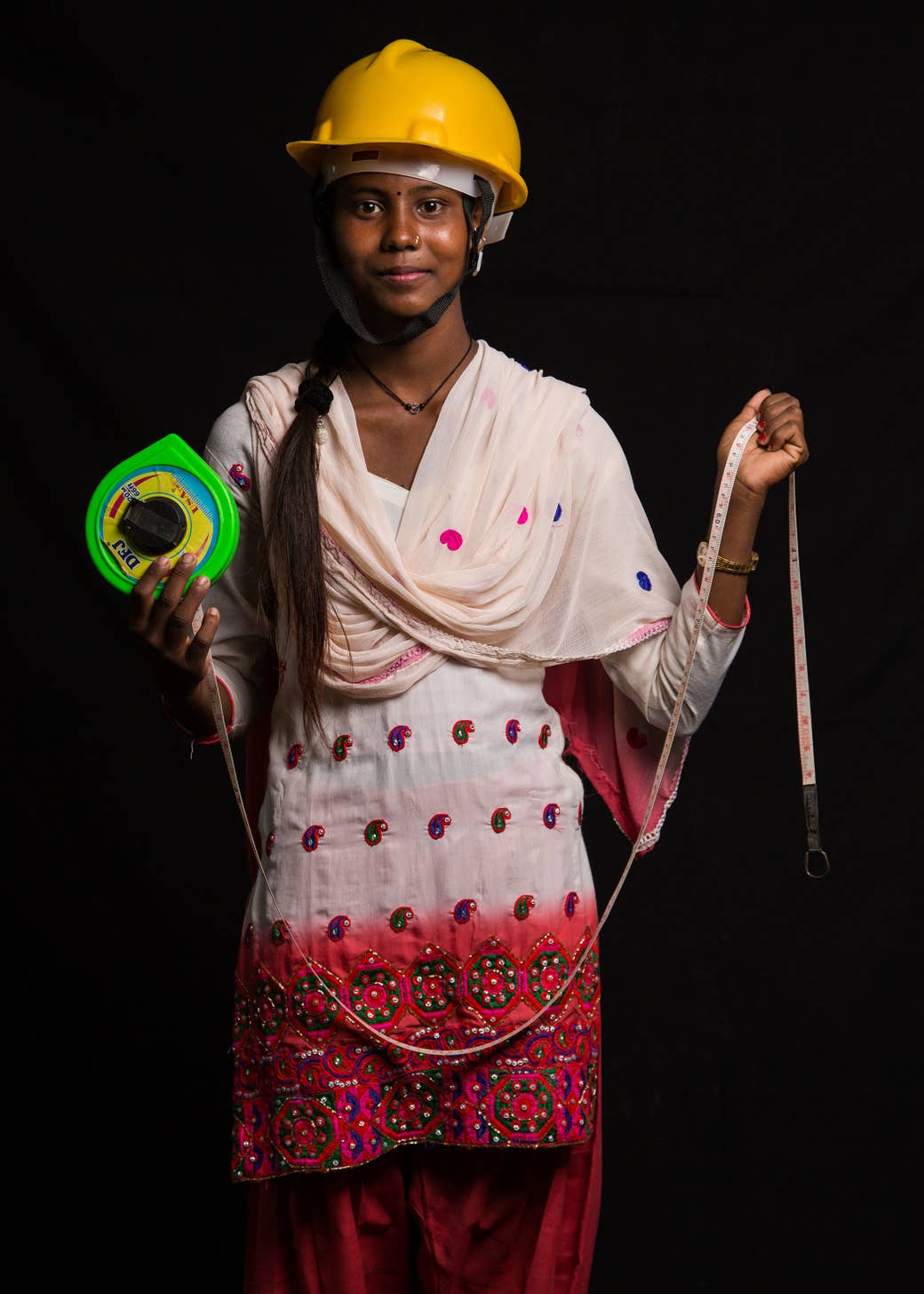 Khadija Kaku, 15, from Nigeria, wants to be a computer scientist.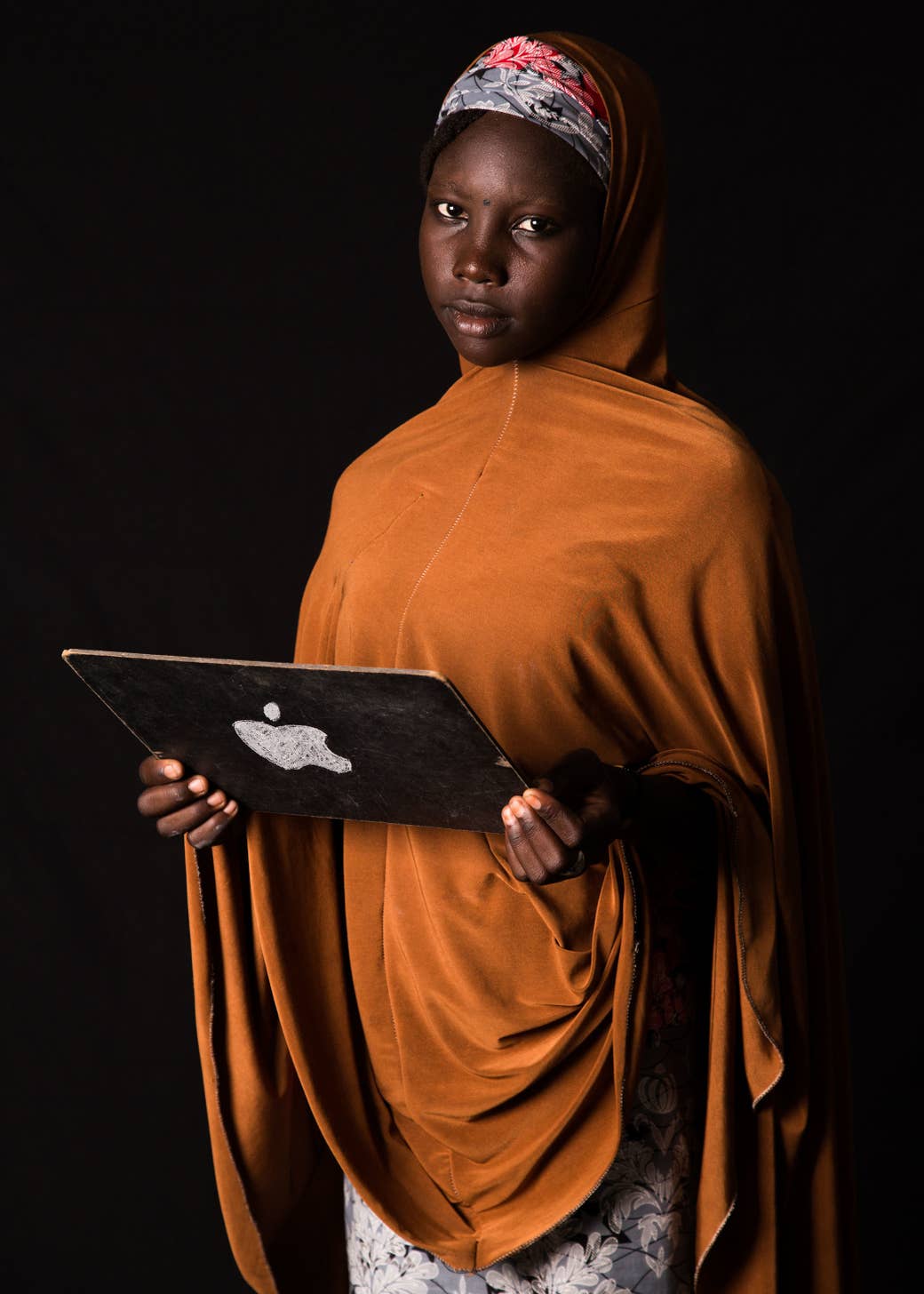 Photoville NYC is a free outdoor photo festival located in Brooklyn Bridge Park from Sept. 12–22.
The importance of girls education
This exhibit documents the hopes and dreams of these girls in a beautiful way. Standing at the intersection of art and documentary, these photographs capture the challenges these girls face in an unique way, as they repeatedly bring up concerns which are often way beyond their age.
And that documentation is important too, I think. When it comes to girls education, there are some striking facts. 1 out of every 70 people in the world lives in a humanitarian crisis, and women and girls are disproportionately affected. Girls are often kept away from school for safety reasons in settings like these and they are 2.5 times more likely to be out of school than boys. Not only for safety reasons, but also for reasons relating to nurturing the family. It's also estimated that at least 1 in 5 women refugees has experienced sexual violence.
But research shows that if we as a global community make young girls education a priority, a lot will change.
Conclusion
What you want to become when you grow older is a question that we all heard before at some point in our lives. Most of us find that question difficult to answer. However, it is even harder to answer if your environment is one of conflict, forced displacement or humanitarian crisis.
By tapping into each of their visions for the future, the series provides us an unique glimpse into their current circumstances and challenges, and how they can shape the future. The series also reminds me of a shared humanity. That there is more that unites us than what divides us. I love the way those kids all have their own dreams and aspirations, but it also made me wonder how these desires and aspirations are so much different from the ones of children living elsewhere in the world.
It also shows the importance of girls education, since girls in conflict situations are more critical and research shows that girls education can help them overcome poverty. What are your thoughts on these girls' stories? Let me know in the comment section below.
Lisanne Swart granted permission to use these photographs by Vincent Tremeau.